Reiner Fuellmich – Persónuleikabreytingar sem verða eftir mRNA-sprauturnar
nóvember 26, 2022 - 9:58 e.h.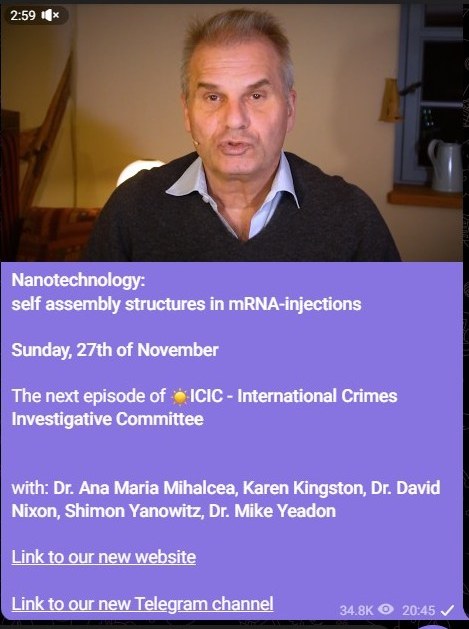 14. nóvember 2022
,Í fyrstu umræðu eru prófessor Dr. med. Sucharit Bhakdi og eiginkona hans prófessor Dr. Karina Reiss greint frá nýjum niðurstöðum varðandi áhrif mRNA-bólusetningartækninnar, sem eiga að vera samkvæmt áætlun hinna hliðanna – áætlun Mister Global notað fyrir öll svokölluð bóluefni, þar á meðal til dæmis: mislinga, flensu o.s.frv.
---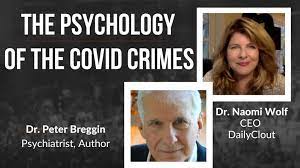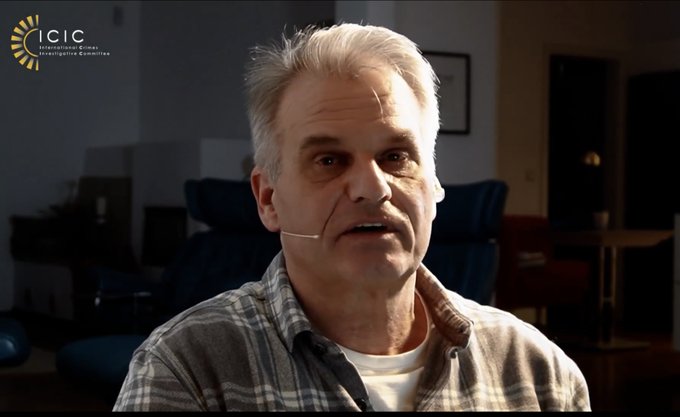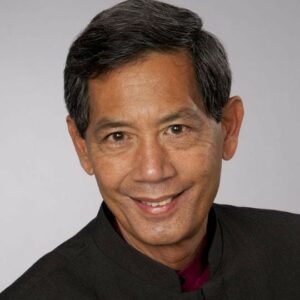 Dr. med. Sucharit Bhakdi
---
Þeir valda ekki aðeins líkamlegum skaða heldur skaða þeir einnig litlu háræðarnar í heilanum,hnekkja blóð-heila hindruninni og leiða til gríðarlegra persónuleikabreytinga. Bókstaflega til að brjóta vilja sumra þeirra sem fengu skotin.
"Ef þú gefur barni þínu

tilrauna bóluefnasprautuna,

Þá ertu að fremja glæp

"

 Dr Sucharit Bhakdi
---
Rithöfundurinn og blaðamaðurinn Dr. Naomi Wolf útskýrir hvernig þetta lítur út í raunveruleikanum og geðlæknirinn Dr. Peter Breggin útskýrir hvernig það eru truflandi hliðstæður við áhrif lóbótómíu, sem flestir þekkja bara úr myndinni: "One Flew Over the Cuckoo's Nest" og sem er hafið yfir allan vafa einn grimmasti, já villimannlega glæpur gegn mannkyni sem framinn hefur verið.
---
Þessi fundur er ekki endilega skemmtilegur áhorfs en það er mjög mikilvægt fyrir okkur öll að vita það og skilja hvað þessi mRNA-sprauta er að gera þeim sem fá sprautuna.
Aðeins þá munum við geta skilið hvers vegna svo margir sem fengu þessi skot,
einfaldlega er ekki hægt að ná í okkur lengur.
---
Tengill á nýju vefsíðuna okkar: https://icic.law
Tengill á nýju Telegram rásina: https://t.me/ICICommittee
---
https://www.audible.com/pd/COVID-19-and-the-Global-Predators-Audiobook/B0B6HHP1QP?
f you haven't been reading Dr Malone's substack you might not know of the falling out he had with Peter Breggin (who's book C19 & the Global Predators) exposes Gates & the Who via documents from the WHO that the C19 plandemic was set in motion more than 10 yrs ago. Ever since
---
HEIMILD
https://rumble.com/v1ub5nk-reiner-fuellmich-suddenly-changed-personality-changes-after-mrna-injection.html
---
Naomi Wolf in conversation with Reiner Füllmich
Well worth a visit – particularly the interview with
#NaomiWolf
and
#PeterBreggin
.
video.icic-net.com/c/english/vide
---
Um höfund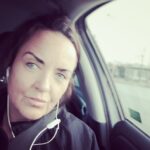 ✞༺(((( Ⓒilla ℜągnąℜṧ )))༻♚༺ BA Classical Art Historian || MA Culture & Media || Tourism & Sales Management || Web Design || Photo & Videographer for Tourism Magasins ༻