Davos drottningin Halla Tómasdóttir ræðir málin á WEF ráðstefnunni í Davos árið 2020
janúar 16, 2023 - 5:41 f.h.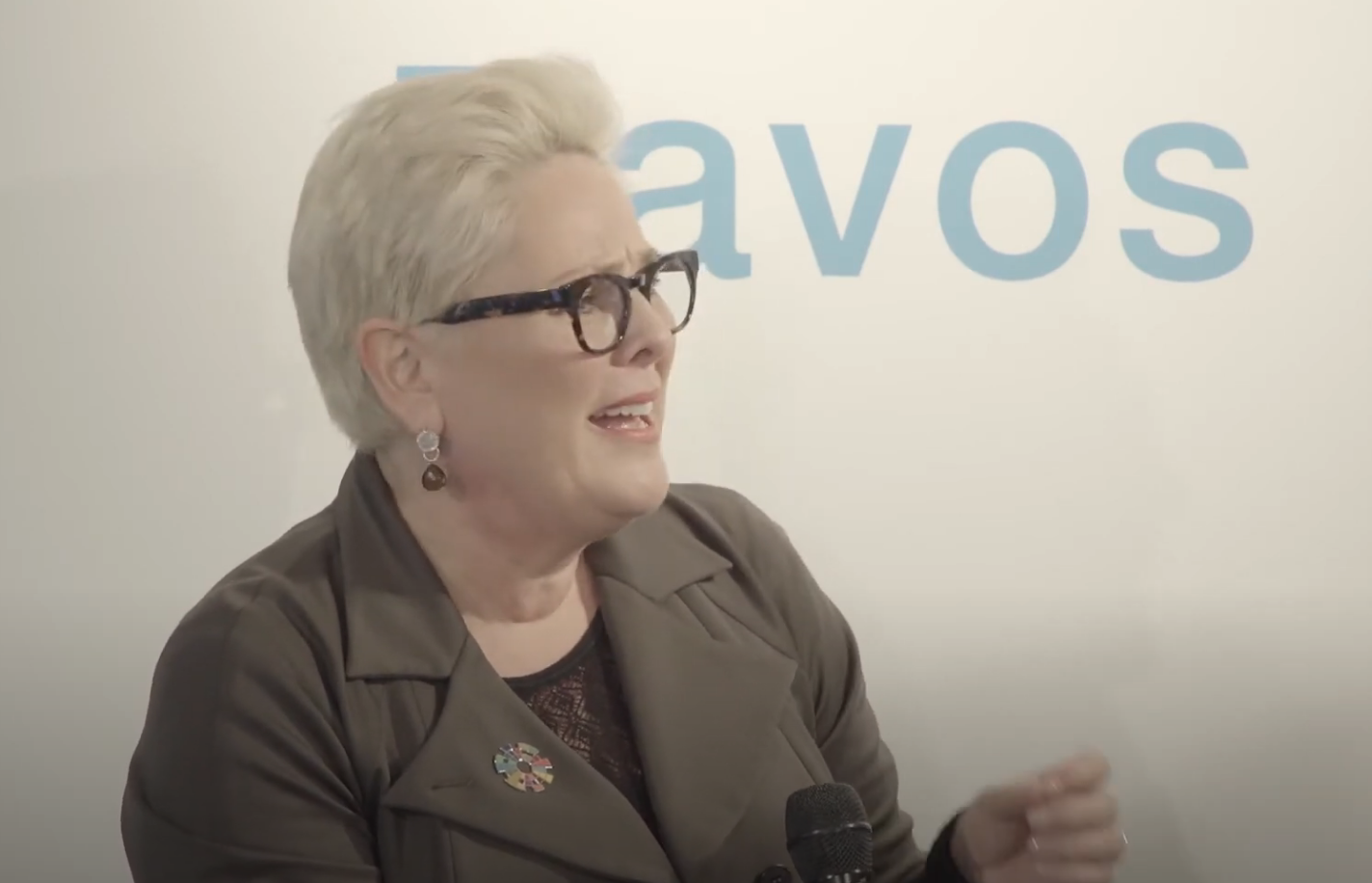 Maurice Ostro, meðlimur YPO, OBE og stofnandi Entrepreneurial Giving, ræddi við Höllu Tómasdóttur, framkvæmdastjóra B-teymisins hjá YPO Hub í Davos um stærstu sjálfbæru þróunina til að fylgjast með og aðgerðir sem fyrirtæki þurfa að grípa til á mikilvægum árum framundan.
Sjá: https://www.youtube.com/watch?v=AtFdoRKgu9U
---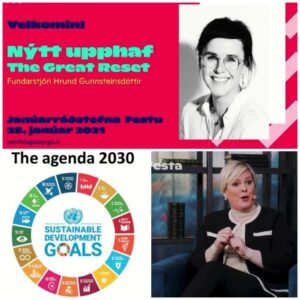 HALLA TÓMASDÓTTIR
FESTA var stofnuð árið 2011 af Íslandsbanka, Landsbankanum, Landsvirkjun, Rio Tinto Alcan á Íslandi, Símanum og Össuri. Markmið með stofnun miðstöðvarinnar var að auka þekkingu á samfélagslegri ábyrgð fyrirtækja og efla getu fyrirtækja til að tileinka sér samfélagslega ábyrga starfshætti.
Halla Tómasdóttir speaking in Davos february 2020
---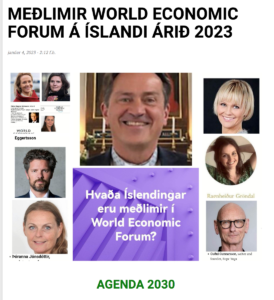 MEÐLIMIR WORLD ECONOMIC FORUM Á ÍSLANDI ÁRIÐ 2023
---
Þetta er fullkomin djöfulleg áætlun, sem fyrirtækjahópurinn með Vanguard í broddi fylkingar og stjórnmálaarmurinn með Klaus Schwab og WEF í fararbroddi hafa undirbúið fyrir okkur. Mikill fjöldi leiðtoga heims þátttakendur á Davos-ráðstefnu WEF næstu viku – 5 þúsund hermenn gæta glóbalistanna.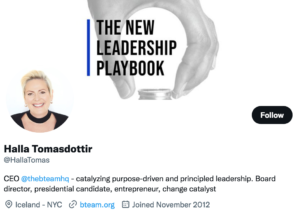 WEF – sjálfsaðdáendur

 

með

stórmennskubrjálæði.
---
BREAKING: Klaus Schwab to miss the opening of the World Economic Forum Conference in Davos tomorrow "due to a health issue".

---
Um höfund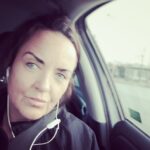 ✞༺(((( Ⓒilla ℜągnąℜṧ )))༻♚༺ BA Classical Art Historian || MA Culture & Media || Tourism & Sales Management || Web Design || Photo & Videographer for Tourism Magasins ༻