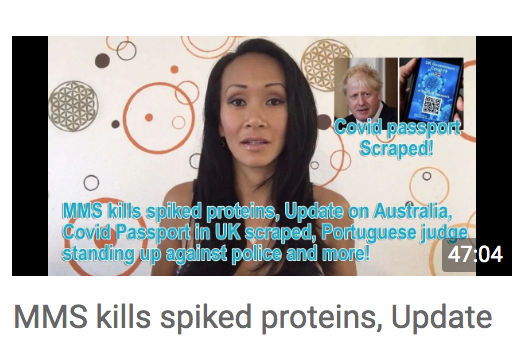 Jæja, þau hjá CDC loks búin að fatta að sprittið getur verið stórhættulegt, að það geti gert meira ógagn en gagn. Rétt að benda á að fjöldi rannsókna fyrir kóvid höfðu sýnt fram á að mikil notkun á handspritti getur verið skaðleg heilsu fólks, enda húðin mikilvægur þáttur ónæmiskerfisins. Grein um þetta hér:
The CDC relaxed its rules on cleaning to prevent COVID-19, saying intense disinfectants are likely doing us more harm than good
https://www.businessinsider.com/cdc-relaxed-cleaning-rules-disinfectants-for-covid-19-not-necessary-2021-4?r=US&IR=T
Önnur grein, sem vekur athygli á því að tilkynningar vegna eitrana út frá notkun sótthreinsiefna hafa rokið upp úr öllu valdi í Bandaríkjunum:
Hand Sanitizer and Disinfectant Poison Cases Rise During Pandemic
Nú bíður maður bara eftir því að CDC og aðrar álíka stofnanir viðurkenni að grímur virka ekki sem vörn gegn veirusmiti eins og þær sögðu í upphafi faraldursins, enda höfðu allar alvöru rannsóknir sýnt það og jafnvel að þær geti gert meira ógagn en gagn. Reyndar hefur verið nokkuð um fréttir að undanförnu um mjög alvarlegar aukaverkanir sumra tegunda grímna, þær geta verið eitraðar og krabbmeinsvaldandi. Hér er grein sem fjallar um þetta:
The Dangers of Masks
https://www.aier.org/article/the-dangers-of-masks/
Og önnur hér frá Belgíu um grímur sem belgísk stjórnvöld hafa dreift ókeypis til fólks, þar sem silfur og títantvíoxíð nanóagnir eru taldar geta eyðilagt öndunarveginn svipað og asbest:
https://www. government brusselstimes.com/news/belgium-all-news/156628/cloth-mouth-masks-from-avrox-luxembourg-belgium– -distributed-free-to-pharmacies-may-be-toxic/
Fyrir kóvid var búið að gefa út urmul af vísindagreinum um skaðleg áhrif grímunotkunar, læt nokkrar fylgja hér að neðan:
Carbon dioxide re‐breathing with close fitting face respirator masks.
https://associationofanaesthetists-publications.onlinelibrary.wiley.com/doi/full/10.1111/j.1365-2044.2006.04767.x
Immune cells become overactive when oxygen levels are deranged.
Protective Facemask Impact on Human Thermoregulation.
Carbon dioxide rebreathing in respiratory protective devices.
The physiological impact of wearing an N95 mask during hemodialysis.
Mental health issues in children amidst COVID-19 pandemic
Respiratory consequences of N95-type Mask usage in pregnant healthcare workers
Effects of wearing N95 and surgical facemasks on heart rate, thermal stress and subjective sensations
Stress and the Human Immune System
Masks & harms
Og að lokum, hér er ágæt grein eftir gamalreyndan skurðlækni og ritstjóra læknisfræðirits:
Surgeon Destroys Myth: 'If Masks Don't Work, Why Do Surgeons Wear Them?'
Helgi Örn Viggósson.
Um höfund
Síðustu færslur