WHO breytti öllum reglum um andlitsgrímur daginn eftir að Katrín Jakobsdóttir skrifaði undir leynilega bóluefnasamninginn með Bill Gates & Gavi árið 2020
febrúar 15, 2022 - 1:07 e.h.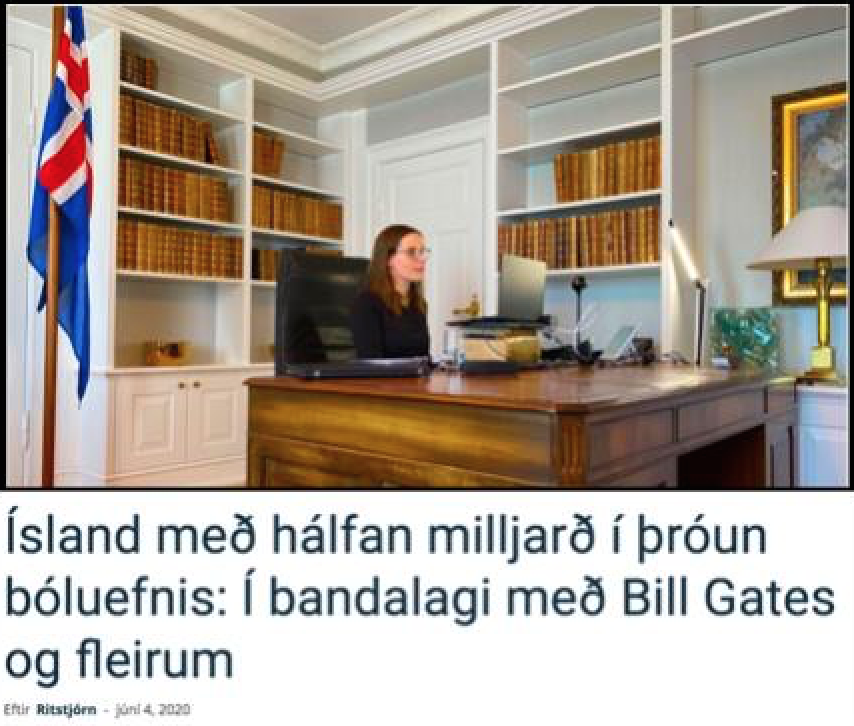 KATRÍN SKRIFAR UNDIR HINN LEYNILEGA PFIZER BÓLUEFNASAMNING Á VEGUM BILL GATES & GAVI ÞANN 4. JÚNÍ ÁRIÐ 2020.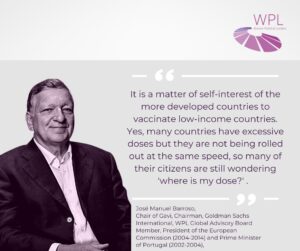 HEIMASÍÐA WHO 4. JÚNÍ 2020
---
HEIMASÍÐA LANDLÆKNIS 5. JÚNÍ 2020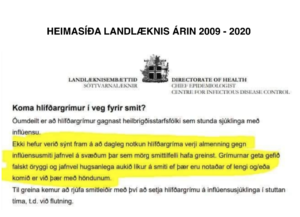 DAGINN EFTIR, ÞANN 5. JÚNÍ 2020, BREYTIR WHO SKILGREININGUNNI Á ANDLITSGRÍMUNOTKUN OG ÞAÐ SAMA GERIST Á HEIMASÍÐU LANDLÆKNIS ÍSLANDS. 
---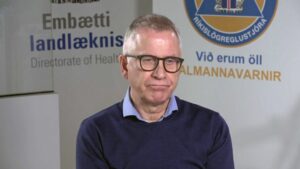 Þórólfur Guðnason sóttvarnalæknir segir skoðun sína á grímum hafa breyst eftir því sem frekari upplýsingar hafa komið fram. Hann segir það ekkert vera óeðlilegt að breyta um skoðun eftir því sem nýjar upplýsingar koma fram.
– Innskot: Hvaða upplýsingar? 
---
4. FEBRÚAR 2022
Þórólfur segir í viðtali hjá Eddu Falak að í byrjun hafi ekki verið nein gögn sem bentu til þess að það væri eitthvað skynsamlegt fyrir almenning að vera með grímur en síðan fóru að berast gögn sem sýndu hið gagnstæða og þá bara skipti ég bara um skoðun, bætti Þórólfur við.
Spurning: Hvaða gögn Þórólfur? – Almenningur á rétt á því að fá að sjá þessi gögn, hvar er hægt að nálgast þau Þórólfur
Er það kannski á heimasíðu Anthony Fauci og NIH þar sem þú ert búin að vinna í rannsóknum sl. 15 ár? 
---
ASTRID STUCKELBERGER: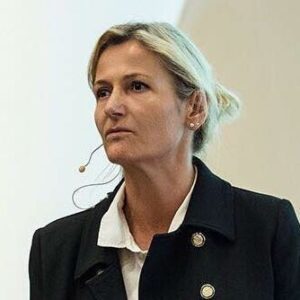 Dr. Astrid Stuckelberger – WHO WHISTLEBLOWER
ÞESSI TÍMALÍNA SEGIR ALLT, ÞETTA ER KOL ÓRÉTTMÆTT OG FORDÆMALAUST YOYO Í BOÐI WHO !
---
LEIÐBEININGAR FYRIR AÐILDARRÍKI UM ANDLITSGRÍMUR:
til janúar 2020: grímur eru ekki nauðsynlegar í heimsfaraldri

frá júní 2020: grímur eru nauðsynlegar fyrir hópa í hættu

frá október 2020: allir ættu að vera með grímu

frá 12. janúar 2021: engin þörf á að vera með grímu
Hins vegar hefur dánartíðnin verið sú sama undanfarin ár (prófessor John Ioannidis, skýrslur Stanford háskólans birtar á vefsíðu WHO).
– sjá allar prósentu tölur innan árgangs. Þetta eru fordæmalausar og mjög svo óréttmætar jójó-ráðstafanir í sögu WHO!
---
THIS CRONOLOGY SAYS IT ALL!
WHO GUIDELINES FOR MEMBER STATES ON MASKS:
until January 2020: masks are not necessary in a pandemic

from June 2020: masks are necessary for group at risk

from October 2020: everyone should wear a mask

from 12 January 2021 : no need to wear a mask
However, the mortality rate has been the same over the past years (Prof John Ioannidis, Stanford University reports posted on WHO website). – always see % numbers within a cohort.
Unprecedented

unjustified yoyo measures in the history of WHO!
---
www.bitchute.com/hashtag/stuckelberger
---
 Reiner Fuellmich interviews the Norwegian Astrid Stuckelberger – Who's the boss?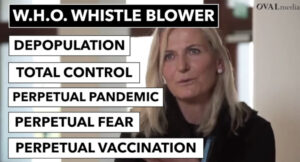 ---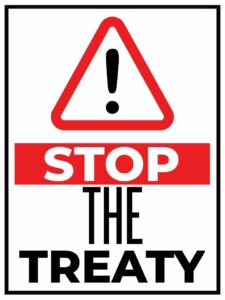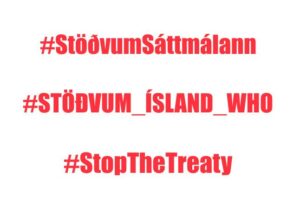 ---
#who_quiticeland

#stöðvumsáttmálann

#stopworldcontrol

#stopthetreaty

#Quit_IcelandTreaty

#WHO

#CrimesAgainstHumanity

#TedrosAdhanomGhebreyesus #terrorists

#StoptheTreaty_Iceland

#QuitIndiaMovement

#who_quitindia

#mínleiðmittval
Um höfund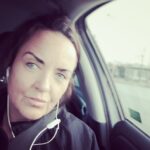 ✞༺(((( Ⓒilla ℜągnąℜṧ )))༻♚༺ BA Classical Art Historian || MA Culture & Media || Tourism & Sales Management || Web Design || Photo & Videographer for Tourism Magasins ༻