Það sem einkennir þessa mútuþægu lækna og hjúkrunarfræðinga er hvað þau eru óeðlilega áköf að koma þessum tilraunaefnum í ungabörnin. – Skýringin er sú að þeir fá allt upp undir sjölfalt meira greitt fyrir ungviðin.
desember 23, 2021 - 11:42 f.h.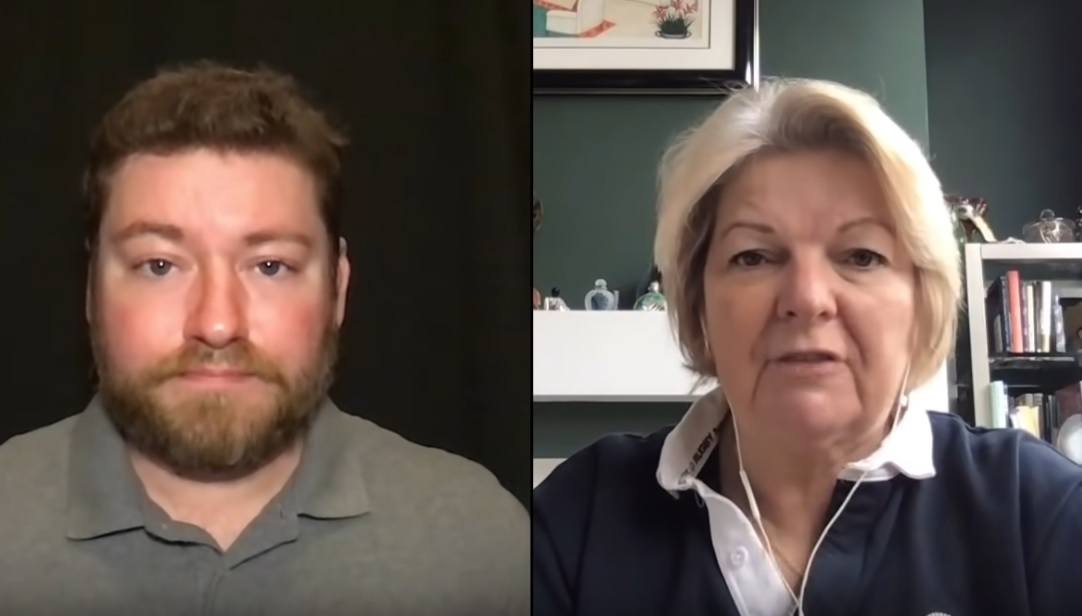 Dr. Sherri Tenpenny greinir frá því hvernig ákveðinn hópur lækna og vísindamanna þiggja himinháar bónus greiðslur frá lyfjarisunum, árum og áratugum saman.  Það sem kemur upp um þá er hvernig þessar læknar og vísindamenn haga sér.
---
Þeir vaða áfram, oft í bullandi rökleysu og eru áberandi ákafir í að fá að sprauta þessum "tilraunabóluefnum" í börnin hvað sem það kostar. Skýringin er sú að þeir fá þrefalt og allt upp í sjöfalt meira fyrir ungabörnin og græða þar af leiðandi mest á þeim.Og þeir eru bæði agressífir og alveg óstöðvandi.
Þeir jafnvel hundelta foreldra og bjóða þeim mútur fyrir að fá að sprauta börnin þeirra. – Ef ekki, þá hóta þeir að taka börnin þeirra af þeim. – Þetta er svo glæpasamlegt athæfi að það nær engri átt og og er læknastéttinni til háborinnar skammar. – dr. Sherry Tenpenny
---
---
Health Impact News Editor Comments: If there is one positive thing to come out of the national media coverage over the legal kidnapping of Justina Pelletier by Boston Children's Hospital, and the national outrage that has resulted, it is that people are finally starting to wake and realize that the U.S….
---
Dr. Judy Mikovits og Dr. Sherri Tenpenny: Nýtt COVID bóluefni gæti drepið 50 milljónir manna í BandaríkjunumAthugasemdir eftir Brian Shilhavy ritstjóra, Health Impact News Dr. Sherri Tenpenny og Dr. Judy Mikovits hefur bæði verið nýlega gestir á LondonReal.tv og í viðtali við Brian Rose. LondonReal.tv þurfti nýlega að þróa sinn eigin myndbandsvettvang til að vinna bug á ritskoðun Facebook og Google YouTube, þar sem Brian Rose tekur oft viðtöl við lækna og vísindamenn.
---
Hönnuðir bóluefna, hetjur eða illmenni?
Bólusetning hefur verið lýst yfir sem eitt af 10 bestu lýðheilsuafrekum aldarinnar og bóluefnisframleiðendur (rannsóknarmenn) hafa verið boðaðir sem hetjur 21. aldarinnar. En eru þeir sannarlega verndarar og verjendur heilsu okkar? Eða ættum við að vera tortryggnari um ásetning þeirra? Löggiltur læknir og…
Heilbrigt fólk 2020 Frumkvæði til að leita að skyldubóluefni fyrir fullorðna
Health Impact News Ty Bollinger tekur viðtal við Dr. Sherri Tenpenny og Dr. Toni Bark um nauðungarbólusetningar fyrir fullorðna og "Heilbrigt fólk 2020" frumkvæði í þessari stuttu sýnishorni af einni af fundunum í væntanlegri sannleika um bólusetningar skjöl sem hefjast í þessari viku. https://www.youtube.com/watch
Uppgötvaðu meira og skráðu þig NÚNA til að horfa á alla 7 þættina…
Dr. Judy Mikovits and Dr. Sherri Tenpenny: A New COVID Vaccine Could Kill 50 Million People in the U.S.
---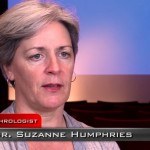 Sannleikurinn um mislinga sem almennir fjölmiðlar eru að bæla niður
---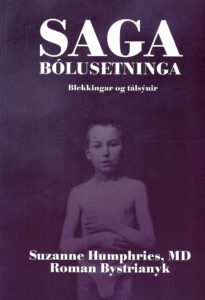 ---
Tiltölulega stutt er síðan menn voru hræddir við lífshættulega sjúkdóma í hinum vestræna heimi. Síðan þá hafa mörg lönd og landsvæði gengið í gegnum gríðarlegar breytingar, allt frá því að vera hálfgerð sjúkdómabæli yfir í að vera heilsusamlegir og nokkuð öruggir staðir. Dánartíðni af völdum allra smitsjúkdóma minnkaði stöðugt frá miðri 19.öld fram í byrjun 20.aldarinnar.
Saga þessa tímabils segir frá vosbúð, fátækt, óhreinindum, mengun, týndum lækningnum, mannbótarstefnu, hugmyndinni um persónulegt frelsi gegn ógnarvaldi ríkisins, mótmælum og handtökum á fólki sem neitaði að láta bólusetja sig.
Í dag er okkur sagt að framfarir læknavísindanna hafi lengt lífslíkur og upp á sitt einsdæmi komið í veg fyrir fjölda dauða og sjúkdóma.
Höfundur : Roman Bystrianyk , Suzanne Humphries
BÓKIN FÆST Í VERSLUNINNI MAMMA VEIT BEST Í KÓPAVOGI OG Í HEIMKAUP.IS
---
Sólveig Lilja Óskarsdóttir – Hvunndagshetjan sem reyndi að vara barnshafandi konur við lífshættulegum mRNA tilrauna bóluefnunum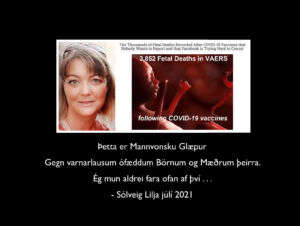 ---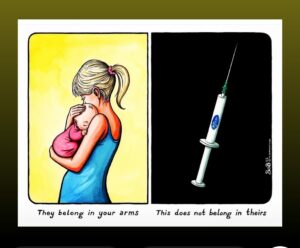 ---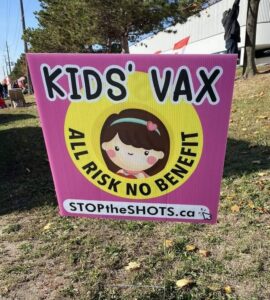 ---
---
---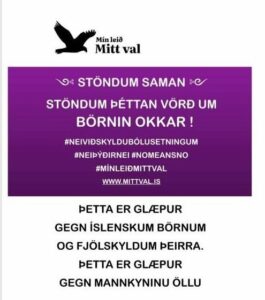 Um höfund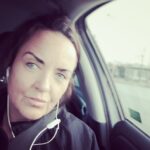 ✞༺(((( Ⓒilla ℜągnąℜṧ )))༻♚༺ BA Classical Art Historian || MA Culture & Media || Tourism & Sales Management || Web Design || Photo & Videographer for Tourism Magasins ༻