mars 23, 2023 - 12:34 e.h.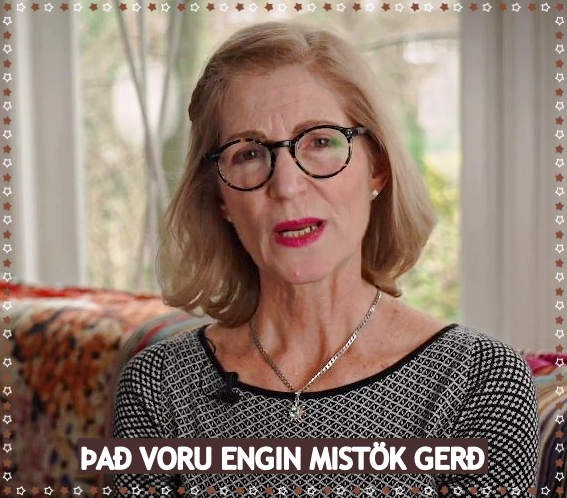 Óður til réttlætisins eftir Margaret Anna Alice
Mistakes Were NOT Made: An Anthem for Justice
The following poem was inspired by a conversation with Mike Yeadon. We have both independently noticed the increasing use of terms like "bungled" and "blunder" to describe the crimes against humanity perpetrated under the cloak of COVID. Even well-meaning people who share similar values and goals sometimes fall into this trap being set by those preparing their parachute jump from culpability.
This Anthem for Justice is my attempt to succinctly chronicle the calculated intentionality underlying the COVID tyranny, and I ask your help in spreading the clear message that 
#MistakesWereNOTMade
. Please share this poem and keep it handy for the next time anybody uses verbiage to gloss over the atrocities committed. Let's make 2023 the Year of Accountability so none dare repeat such acts in the future.
---
Þjóðarmorð á Armenum var ekki mistök.
Holodomor var ekki mistök.
Lokalausnin var ekki mistök.
Stóra stökkið fram á við var ekki mistök.
Killing Fields var ekki mistök.
Nefndu hvaða þjóðarmorð sem er – þau voru ekki mistök.
Þar með talið hin miklu morð á lýðnum 2020.
Að gefa annað í skyn er að gefa Þeim þá útleið sem þeir leita að.
Það var ekki bilað.
Það var ekki ruglað.
Það var ekki glapræði.
Það var ekki vanhæfni.
Það var ekki skortur á þekkingu.
Þetta var ekki sjálfsprottinn fjöldahystería.
Skipulagið átti sér stað í allra augsýn.
Skipulagið er enn í allra augsýn.
Góðgerðarliðið keypti Ví$indin™.
Módelsmiðirnir vörpuðu fram lygunum.
Prófunaraðilarnir bjuggu til kreppuna.
Frjáls félagasamtök leigðu fræðimennina.
$vísindamennirnir bjuggu til niðurstöðurnar.
Málpípurnar stýrðu umræðunni.
Sjálfseignarstofnanir lýstu yfir neyðarástandi.
Ríkisstjórnir reistu múrana.
Ráðuneytin endurskrifuðu reglurnar.
Ríkisstjórnir bældu niður réttindin.
Stjórnmálamenn gerðu réttindin að engu.
Bankastjórar settu upp regluverkið.
Ríkisstjórnir gerðu pantanir.
Lyfjafyrirtækin uppfylltu samningana.
Eftirlitsaðilar samþykktu sprautuefnin.
Stofnanir hunsuðu hættumerkin.
Nykarnir sameinuðu fjölmiðlana.
Sálfræðingarnir mótuðu skilaboðin.
Áróðursmennirnir kyrjuðu slagorðin.
Staðreynda-tékkararnir svertu mótmælendurna.
Ritskoðendurnir þögguðu niður í spyrjendum.
Hnéstígvélin tróðu á mótmælendum.
Harðstjórarnir stefndu fólki.
Strengjabrúðurnar brugðust við.
Leikbrúðurnar dönsuðu.
Samráðsmennirnir framkvæmdu.
Læknarnir gáfu fyrirmæli.
Sjúkrahúsin gáfu lyfin.
Heilaþvottaliðið skrifaði handritið
Blekkingarliðið jarmaði.
Alræðisvaldið lagði í einelti.
Covidliðið slúðraði.
Foreldrarnir gáfust upp.
Hlýðnir borgarar trúðu og gleymdu.
Þetta var útpælt.
Þetta var skipulagt.
Þetta var byggt á tilfinningalegri stjórnun.
Þetta var mótað með orðum.
Þetta var framleitt.
Þetta var falsað.
Þetta var þvingað.
Þessu var valdið.
Þessu var afneitað.
Við vorum fyllt ótta.
Við vorum einangruð.
Við vorum gerð ómennsk.
Við vorum sködduð.
Við vorum drepin.
Ekki láta þá komast upp með það.
Ekki láta þá komast upp með það.
Ekki láta þá komast upp með það.
– lesið af Dr. Tess Lawrie
---
https://margaretannaalice.substack.com/p/mistakes-were-not-made-an-anthem-57a
Um höfund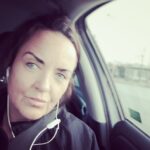 ✞༺(((( Ⓒilla ℜągnąℜṧ )))༻♚༺ BA Classical Art Historian || MA Culture & Media || Tourism & Sales Management || Web Design || Photo & Videographer for Tourism Magasins ༻