Fernando López: Óbólusettir eru ofurhetjur af sérstakri tegund. Þau eru hermennirnir sem sérhver her ljóssins vill hafa í sínum röðum.
ágúst 30, 2022 - 2:22 e.h.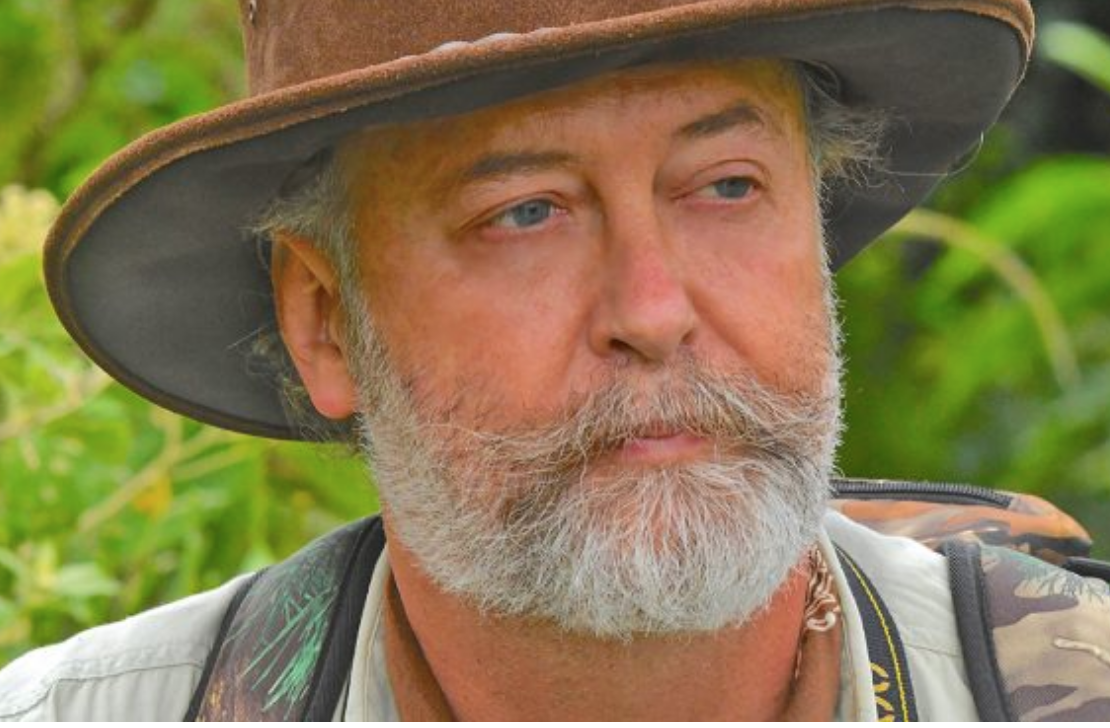 SKILABOÐ MÍN TIL ÓBÓLUSETTRA
Fernando López-Mirones skrifar:
Jafnvel þótt ég væri að fullu bólusettur myndi ég dást að óbólusettum fyrir að standast mesta þrýsting sem ég hef séð, meira að segja frá maka, foreldrum, börnum, vinum, samstarfsmönnum og læknum.
Fólk sem var fært um slíkan persónuleika, hugrekki og gagnrýni er án efa það besta af mannkyninu.
Þau eru alls staðar, á öllum aldri, menntunarstigum, ríkjum og hugmyndum.
Þau eru af sérstakri tegund; þau eru hermennirnir sem sérhver her ljóssins vill hafa í sínum röðum.
Þau eru foreldrar sem hvert barn vill eignast og börnin sem hvert foreldri dreymir um að eignast.
Þau eru verur yfir meðallagi samfélaga sinna, þau eru kjarni fólksins sem hefur byggt upp alla menningu og sigrað sjóndeildarhringinn.
Þau eru þarna, við hliðina á þér, þau líta eðlilega út, en þau eru ofurhetjur.
Þau gerðu það sem aðrir gátu ekki, þau voru tréð sem stóðst fellibyl móðgunar, mismununar og félagslegrar útskúfunar.
Og þau gerðu það vegna þess að þau héldu að þau væru ein og trúðu því að þau væru þau einu.
Þau voru bönnuð að borðum fjölskyldu sinna um jólin og sáu aldrei neitt jafn grimmt.
Þau misstu vinnuna, létu starfsferilinn sökkva, áttu enga peninga lengur … en þeim var alveg sama.
Þau urðu fyrir ómældri mismunun, fordæmingu, svikum og niðurlægingu … en þau héldu áfram.
Aldrei áður í mannkyninu hefur verið svona mannval, nú vitum við hverjir eru bestir á plánetunni Jörð.
Konur, karlar, gamlir, ungir, ríkir, fátækir, af öllum kynþáttum eða trúarbrögðum, hinir óbólusettu, útvaldir hinnar ósýnilegu arkar, þeir einu sem náðu að standast þegar allt hrundi.
Það ert þú, þú stóðst ólýsanlega prófið sem margir af hörðustu landgönguliðunum, herforingjum, grænum húfum, geimförum og snillingum þoldu ekki.
Þú ert gerður úr efni þeirra mestu sem uppi hafa verið, þessar hetjur fæddar meðal venjulegra manna sem ljóma í myrkri
Fernando López-Mirones
Þýðing: Þrándur Arnþórsson
---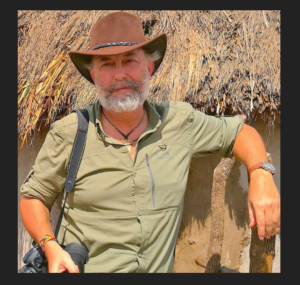 ---
Fernando López-Mirones (Pontevedra 1964) is a biologist, documentary maker and science communicator.  He has written and/or directed more than 130 nature and anthropology documentary films for National Geographic, BBC, Survival and other major firms. In 2014, his work 'Guadalquivir' was nominated for the Goya Awards. He is a professor at the Villanueva International University in Madrid.
---
To all my unvaccinated brothers and sisters
— sent with love from Spanish Biologist Fernando Lopez- Mirones
---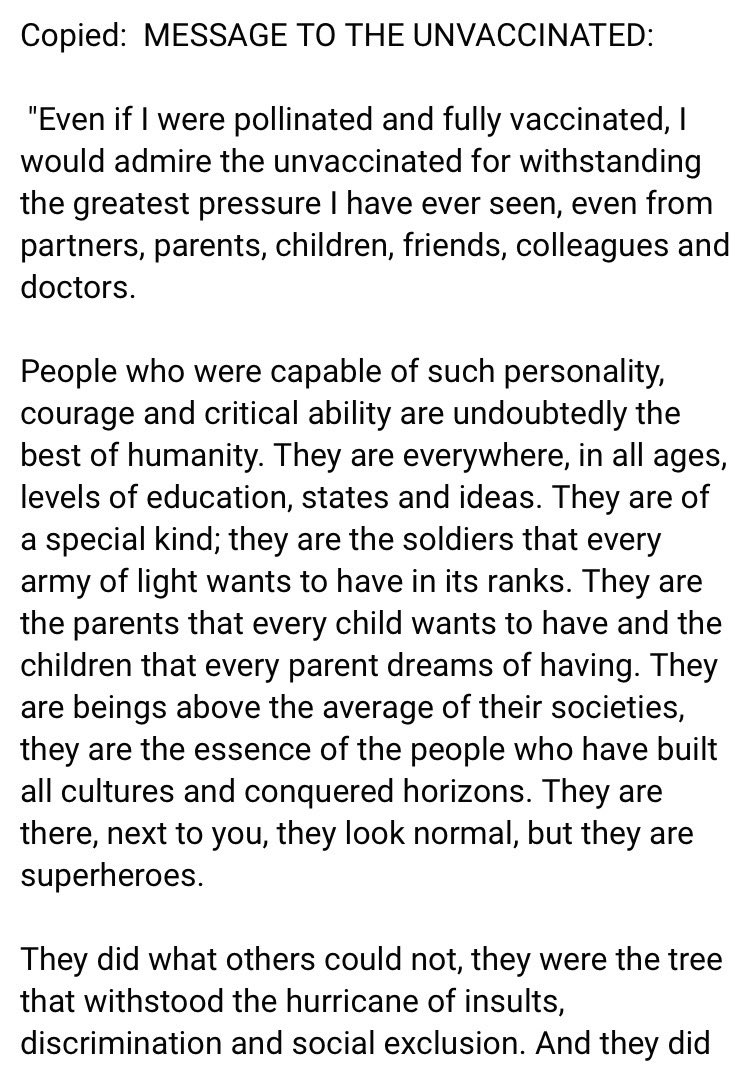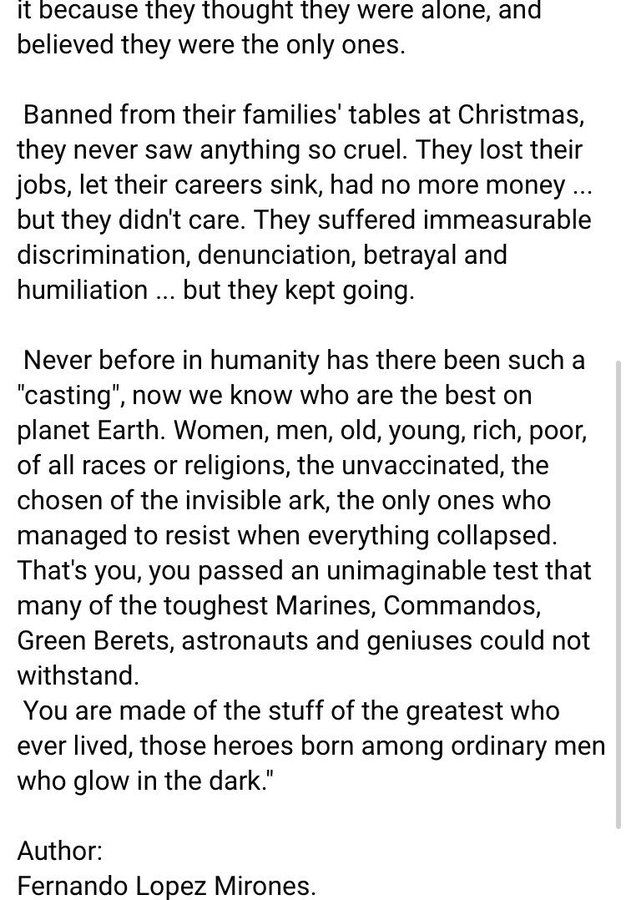 ---
Um höfund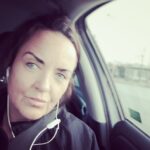 ✞༺(((( Ⓒilla ℜągnąℜṧ )))༻♚༺ BA Classical Art Historian || MA Culture & Media || Tourism & Sales Management || Web Design || Photo & Videographer for Tourism Magasins ༻