Dr. Lee Merritt: "Þetta mRNA bóluefni var reynt í fjórum mismunandi dýrarannsóknum en öll dýrin dóu – Þess vegna var rannsóknunum hætt fyrir 10 árum síðan.
febrúar 13, 2022 - 3:56 e.h.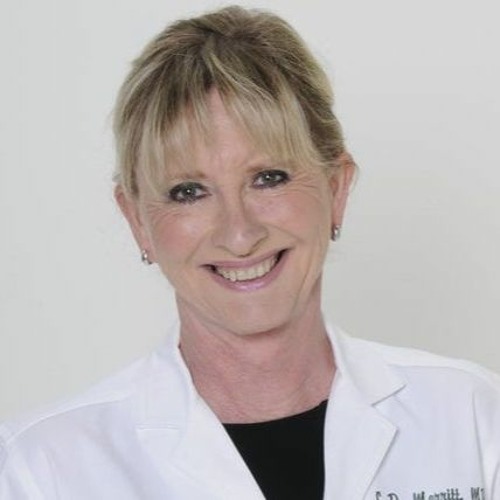 Dr. Lee Merrit, er fyrrverandi herlæknir sem rannsakaði líffræðilegan hernað, fer í gegnum fyrri dýrarannsóknir á tækninni og dregur upp skelfilega mynd.
"Þetta mRNA bóluefni var reynt í fjórum mismunandi dýrarannsóknum á þremur mismunandi tegundum af dýrum og öll dýrin dóu.
Þau dóu ekki úr sjálfu bóluefninu heldur dóu þau úr "ADE" eða mótefna óháðri aukningu. mRNA myndar toppprótein í hverri frumu líkamans sem myndar sýkla í líkamanum. (Sýklavopn).
í fjórum mismunandi klínískum mRNA lyfjarannsóknum á dýrum,  m.a á köttum eru sú að öll dýrin dóu.
H

laðvarp "Hættu í BioMatrix"
---
Dr Lee Merritt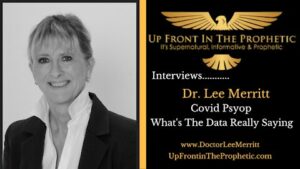 Faglegt og klínískt
Bæklunarskurðlæknir – Hún er klassískt menntaður læknir og fékk læknispróf frá lækna- og tannlæknadeild háskólans í Rochester
Alpha Omega félag lækna – ævilangt félagi
Hún var eina konan sem hlaut Louis A. Goldstein-styrkinn í mænuskurðlækningum á Rochester Strong Memorial Hospital.
Hún stundaði starfsnám hjá National Naval Medical Center í Bethesda Maryland í innri læknisfræði og lauk búsetu í bæklunarskurðlækningum við San Diego Naval Medical Center.
Hún starfaði í 10 ár sem herskurðlæknir sem veitti umönnun sjóliða í Iwakuni, Japan og Quantico, Virginíu.


---
Skipuð í ráðgjafarnefnd sjóhersins – Sérsvið : lífefnavopn.
"Dr. Merritt er fyrsti læknirinn til að nefna COVID 19 veiruna og bóluefni opinberlega sem lífefnavopn.
Hún byrjaði læknisferil sinn 4 ára að hringja í hús með föður sínum. Ætíð meðlimur í Alpha Omega Alpha Honor Medical Society. Fyrrverandi forseti AAPS og fyrrverandi stjórnarmaður í Arizona Medical Association".
Ættir Lee í Bandaríkjunum eru frá 1776 fyrir sjálfstæðisstríðið með afa hennar, John Deakins, sem barðist í 1776 sjálfstæðisstríðinu. Dr. Merritt er stofnandi vikulegs myndbandshlaðvarps, "Exit the BioMatrix"
---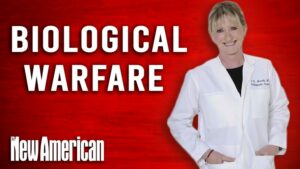 ---
Árið 2006 lauk Dr. Merritt námsstyrk frá American Academy of Anti-aging and Integrative Medicine.
Áhugi hennar ævilangt hefur verið á heilsu.
Fyrrverandi forseti AAPS – Félags bandarískra lækna og skurðlækna
Stjórnarmaður í Arizona Medical Association
AFLDS – upprunalegur meðlimur og ræðumaður
2014 Fyrrum frambjóðandi sem ríkisstjóri Iowa
Ræðumaður fyrir AFLDS
Landsforseti fyrir Liberty Pastor Training Program
Fyrri ræðumaður fyrir lækna vegna hamfaraviðbúnaðar 16/8/2020
Sem stendur forseti frambjóðenda repúblikana í IA, OK – Styður heilsufrelsi
Veitir vitnisburð sérfræðinga varðandi COVID, lokun, grímu og skemmdir á viðskiptum
Fyrrverandi þátttakandi fyrir WND, Human Events
Núverandi þátttakandi fyrir The New American
Vitnaði fyrir Omaha ráðinu varðandi grímuumboð
---
H

laðvarp "Hættu í BioMatrix"
---
Um höfund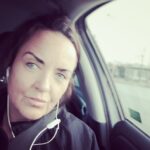 ✞༺(((( Ⓒilla ℜągnąℜṧ )))༻♚༺ BA Classical Art Historian || MA Culture & Media || Tourism & Sales Management || Web Design || Photo & Videographer for Tourism Magasins ༻