Tónlistarmaðurinn Sting segir stríðið í Úkraínu vera byggt á fáránleika og á einni stórri lygi – Hér eru sannanir og staðreyndir málsins.
mars 14, 2023 - 10:58 e.h.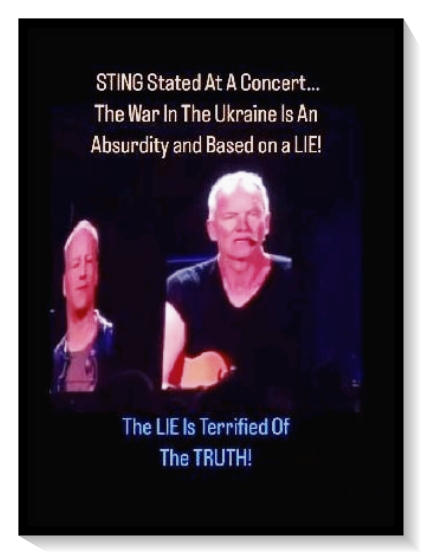 STNIG LÆTUR HEIMINN HEYRA ALLAN SANNLEIKANN UM FÁRÁNLEGAR LYGAR GLÓBALISTANNA UM HIÐ SK. STRÍÐ Á TÓNLEIKUM OG HLÍFIR ÞEIM EKKERT.
MIKILVÆGAR UPPLÝSINGAR OG STAÐREYNDIR UM ÚKRANÍU
Það hefur verið reynt að taka niður þessa vefsíðu vegna ÞESSARAR skýrslu um Úkraínu. Það afhjúpar átakanlegar upplýsingar um Úkraínu, að völdin sem vilja fela sig fyrir heiminum.
Sjá allar heimildir og sannanir um málið HÉR
---
Mind-blowing information about Ukraine
There have been attempts to take down this website because of THIS report about Ukraine. It reveals shocking information about Ukraine, that the powers that be want to hide from the world.
---
THE AGENDA OF WORLD TYRANNY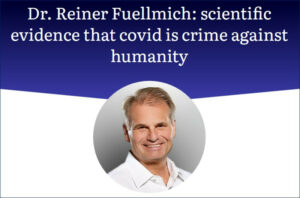 THE PLAN
---
The World Health Organization has an official agenda for ten years of ongoing pandemics, from 2020 to 2030. They can declare a pandemic whenever they want. During pandemics the WHO becomes an effective one world government, overruling the constitutions and laws of all the nations in the world. The plan is crystal clear. Watch the video now!
CRY FOR FREEDOM
The World Economic Forum is pushing the Fourth Industrial Revolution, with the agenda to establish elitist cyborgs as rulers over humanity. If there ever was a time to stand up, and defend your life and beloved ones, it is now.
---
Top experts from the WHO, UN, Military & CDC reveal evidence that pandemics are used for world dictatorship
Experts from the World Health Organization, United Nations, British Secret Services, the US & UK Military, the CDC, Pfizer & Governmental Health Agencies reveal a criminal agenda to implement worldwide tyranny, under the guise of pandemics.
MONOPOLY – Who Owns The World?
This groundbreaking documentary reveals how virtually everything on earth is owned by one single corporation. The entities behind this corporation have a master plan to submit humanity to unprecedented control.
'We have evidence that the pandemic is a crime against humanity', say hundreds of lawyers & scientists
Dr. Reiner Fuellmich and an international network of lawyers have interviewed more than 150 experts from every field of science. They have conclusive evidence that the pandemic and lockdowns are the worst crimes against humanity ever committed.
---
"Millions are murdered in hospitals", say health care workers
The greatest threat to humanity since the beginning of time
---
The World Economic Forum is today, what the Roman empire was in the past: a group of people who lust for total world domination. Their plans include: blocking out the sun, removing all rights and freedoms from humanity, making all people cyborgs, locking up all people in prison cities, eradicating all the elderly, taking away all possessions from everyone, and many more psychopathic ideas.
The U.S. military has evidence that elections are stolen
Retired generals and colonels from the US military, the US Space Force, internationally recognized scientists, election integrity organizations, a top lawyer, and high-level cyber security experts reveal overwhelming evidence that elections worldwide are being stolen. Through election fraud free countries are turned into totalitarian dictatorships.
---
Um höfund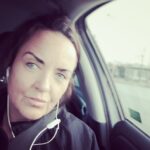 ✞༺(((( Ⓒilla ℜągnąℜṧ )))༻♚༺ BA Classical Art Historian || MA Culture & Media || Tourism & Sales Management || Web Design || Photo & Videographer for Tourism Magasins ༻