Saga breska læknatímaritsins sem afhjúpaði pólitíska "staðreyndaskoðun"
mars 26, 2022 - 11:55 e.h.
Saga breska læknatímaritsins sem afhjúpaði pólitíska "staðreyndaskoðun"
Staðreyndarannsakendurnir sem tilkynntu grein Paul Thacker í British Medical Journal um Pfizer undirverktaka fyrir Facebook viðurkenndu frásögn lögreglunnar, ekki staðreyndir.
In February of 2010, the New York Times released a front page story entitled, "Research Ties Diabetes Drug to Heart Woes." The lede read:
Í febrúar 2010 gaf New York Times út forsíðufrétt sem ber titilinn "Rannsóknir tengja lyf við sykursýki við hjartakvilla".
Í blaðinu stóð: Hundruð manna sem taka Avandia, umdeilt sykursýkislyf, fá hjartaáföll og hjartabilun að óþörfu í hverjum mánuði, samkvæmt trúnaðarskýrslum stjórnvalda sem mæla með því að lyfið verði fjarlægt af markaði.
---
Saga breska læknablaðsins sem afhjúpaði pólitíska "staðreyndaskoðun"
Þetta er algeng aðferð sem FDA hefur gert í gegnum tíðina, með því að stjórna fjölmiðlum til að hylma yfir glæpi Big Pharma.
Við sögðum frá þessu glæpsamlega athæfi hjá FDA í grein sem við birtum aftur árið 2016:
Í október 2016 grein í Scientific American lærðum við hvernig FDA og fjölmörg önnur læknisfræðileg rannsóknarrit hagræða aðgangi fjölmiðla að upplýsingum.
Þetta ferli, þekkt sem "lokabann", leiðir til þess að lykilmiðlar birta samtímis sömu upplýsingar án þess að gera sjálfstæðar rannsóknir.
---
---
Scientific American greindi frá:
Blaðamannasveitin er undirbúin fyrir meðferð með samþykkt sem nær áratugum aftur í tímann: viðskiptabannið. Viðskiptabannið er bakherbergissamningur milli blaðamanna og fólksins sem þeir fjalla um – heimildarmanna þeirra. Heimildarmaður veitir blaðamanni aðgang að því skilyrði að hann geti ekki birt fyrir umsaminn dag og tíma.
Furðu stór hluti vísinda- og heilsusagna er afurð viðskiptabanns. Flest helstu vísindatímaritin bjóða blaðamönnum fyrirframafrit af væntanlegum greinum – og tengiliðaupplýsingar höfunda – gegn því að þeir fallist á að vera ekki með söguna fyrr en viðskiptabannið rennur út. Þessi viðskiptabann settu vikulegan takt vísindaumfjöllunar:
Á mánudagseftirmiðdegi gætirðu séð fullt af sögum um Proceedings of the National Academy of Sciences USA birtar nánast samtímis. þriðjudag, það er Journal of the American Medical Association. Á miðvikudaginn er það Nature og New England Journal of Medicine. Vísindasögur birtast á fimmtudaginn.
---
Aðrar stofnanir hafa einnig tekið upp viðskiptabannskerfið. Alríkisstofnanir, sérstaklega þær sem vísinda- og heilbrigðisblaðamenn segja frá, hafa líka. Viðskiptabann er ástæðan fyrir því að sögur um Rannsóknarstofur ríkisins, Heilbrigðisstofnunina og fleiri stofnanir hafa oft tilhneigingu til að brjótast út á nákvæmlega sama tíma. [9]
Svona virkar viðskiptabannsferlið. Valinn hópur fréttamanna frá áberandi fjölmiðlum er boðið á einkafund, til dæmis í höfuðstöðvum FDA, til að fræðast um reglur sem gilda um nýja vöru. Fréttamennirnir sem mæta verða að skuldbinda sig til að birta ekki sögur sínar fyrr en á ákveðnum degi og tíma. Þeir verða einnig að samþykkja að reyna ekki að fá viðbrögð við sögunni frá heimildum umfram lista yfir opinberar heimildir sem FDA hefur gefið upp á meðan viðskiptabannið stóð yfir, eða að nefna tilvist viðskiptabannsins.
Hver fréttamaður hefur sömu upplýsingar og sama tíma til að undirbúa sögu sína. Þar sem hver blaðamaður og vinnuveitandi þeirra óskar eftir að koma fram sem sá sem flutti fréttirnar til almennings, munu þeir allir birta sögur sínar um leið og viðskiptabannið er liðið. Þeir munu ekki tefja útgáfuna með því að gefa sér tíma til að taka viðtöl við aðra heimildarmenn sem kunna að hafa önnur sjónarmið.
---
Þegar fyrstu sögurnar hafa verið birtar af helstu fjölmiðlasamtökum eins og NPR, CBS, NBC, CNN, Washington Post, Wall Street Journal og New York Times, þá munu aðrir fjölmiðlar nota þessar skýrslur sem sniðmát til að undirbúa sínar eigin sögur. Þeir munu einnig reyna að hreyfa sig eins hratt og mögulegt er til að forðast að birta "gamlar fréttir".
Þó að öll þessi hröðu fréttaflutningur af opinberum fréttum sem stjórnað er af stjórnvöldum sé í gangi, er raunverulega sögunni oft saknað. Raunveruleg saga gæti legið í djúpu deilunni sem var sleppt eða falið í fyrstu kynningu FDA. Sannleikurinn kann að liggja grafinn þar til óhefðbundnir fjölmiðlar grafa sig ofan í heildarmynd staðreynda og taka viðtöl við fólk sem hefur helgað feril sinn og jafnvel líf sitt til að tala um sannleikann á ákveðnu svæði. (Heimild.)
Í skýrslu sem gefin var út árið 2019 af Pacific Legal Foundation kom í ljós að 98% af úrskurðum FDA, sem í raun verða "lög", voru stjórnarskrárlega ólögleg. Sjá:
Rannsókn: 98% laga FDA eru í bága við stjórnarskrá
Það er kominn tími til að afnema FDA. Þeir vernda ekki réttindi Bandaríkjamanna, heldur hagnað Big Pharma.
---
Hér er BMJ viðtalið frá Bitchute rásinni okkar (þar sem YouTube gæti einhvern tíma bannað það).
Covid-19: Researcher blows the whistle on data integrity issues in Pfizer's vaccine trial, Revelations of poor practices at a contract research company https://www.bmj.com/content/375/bmj.n…
---
Pfizer's pivotal covid-19 vaccine trial, raise questions about data integrity and regulatory oversight
---
Researchers were testing Pfizer's vaccine at several sites in Texas A regional director, Brook Jackson has told The BMJ that the company falsified data unblinded patients employed inadequately trained vaccinators was slow to follow up on adverse events reported in Pfizer's pivotal phase III trial Staff who conducted quality control checks were overwhelmed by the volume of problems they were finding.
---
US Food and Drug Administration (FDA) were informed Ventavia fired her later the same day. The BMJ has been provided with dozens of internal company documents, photos, audio recordings, and emails.
She repeatedly informed her superiors poor laboratory management patient safety concerns data integrity issues that drug assignment confirmation printouts were being left in participants' charts, accessible to blinded personnel (later corrected) company wasn't able to quantify the types and number of errors they were finding when examining the trial paperwork for quality control ICON, the contract research organisation https://www.iconplc.com/services/clin…
---
ICON then highlighted over 100 outstanding queries older than three days Worries over FDA inspection Concerns raised Participants placed in a hallway after injection and not being monitored by clinical staff Lack of timely follow-up of patients who experienced adverse events Protocol deviations not being reported Vaccines not being stored at proper temperatures Mislabelled laboratory specimens Targeting of Ventavia staff for reporting these types of problems. FDA advisory committee meeting held on 10 December 2020 Problems at Ventavia not mentioned.
---
The next day the FDA issued the authorisation of the vaccine In August this year, after full FDA approval of Pfizer's vaccine FDA published that 9 of the trials 153 sites were inspected FDA, full trial swabs were not taken from 477 people with suspected cases of symptomatic covid-19 Other employees' accounts everything that you complained about was spot on Two former Ventavia employees spoke to The BMJ anonymously for fear of reprisal and loss of job prospects in the tightly knit research community.
I don't think it was good clean data It's a crazy mess Pfizer has hired Ventavia as a research subcontractor on four other vaccine clinical trials covid-19 vaccine in children and young adults pregnant women a booster dose an RSV vaccine trial NCT04816643, NCT04754594, NCT04955626, NCT05035212).
Frumritið á Youtube er hér.
Um höfund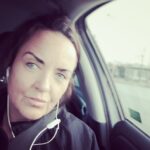 ✞༺(((( Ⓒilla ℜągnąℜṧ )))༻♚༺ BA Classical Art Historian || MA Culture & Media || Tourism & Sales Management || Web Design || Photo & Videographer for Tourism Magasins ༻