"Það hafa fleiri börn dáið úr tilrauna sprautunuum en nokkurntíma úr Covid". – Bandarískir Hjúkrunarfræðingar gefast upp og biðja Heiminn um að Vakna.
desember 28, 2021 - 8:18 e.h.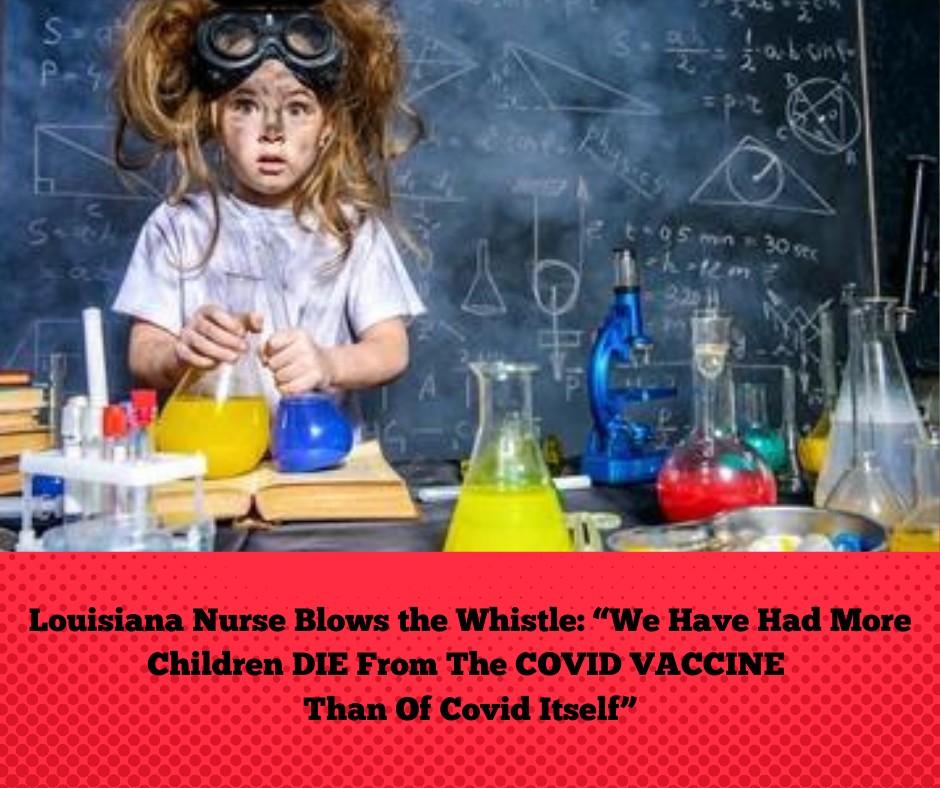 Fleiri börn að deyja út af tilraunabóluefnunum heldur en kóvid.
Colette Martin, sem hefur starfað sem hjúkrunarfræðingur í 17 ár á sjúkrahúsi í Louisiana, bar vitnisburð fyrir þingnefnd þar um daginn, þar sem fram kom að þau séu að fara á hliðina vegna sjúklinga sem þjást af aukaverkunum tilraunabóluefnana, blóðtappar, hjartaáföll, heilablóðföll, lifrarheilakvillum (encephalopathy) og hjartsláttartruflunum og að starfsfólkið sé ekki að tilkynna neitt til VAERS (tilkynningakerfið fyrir bólefnaaukaverkanir í BNA).
"Við erum ekki bara að sjá alvarleg bráð [skammtíma] viðbrögð við þessum bóluefnum, heldur höfum við enga hugmynd um hver langtímaviðbrögð eru. Krabbamein, sjálfsofnæmisjúkdómar, ófrjósemi. Við bara vitum það ekki."
Martin sagði að á sjúkrahúsinu hennar hafi þau séð fleiri börn deyja vegna sprautanna heldur en af kóvid.
"Þetta er brjálað og ég skil ekki hvers vegna fleiri sjá þetta ekki. Ég held að þeir geri það, en þeir óttast að tjá sig og það sem verra er, að vera rekinn," sagði Colette Martin.
Editor, Health Impact News
Due to the purge of healthcare workers who refuse to submit to mandatory COVID-19 gene-altering injections, these nurse whistleblower videos and stories are becoming less and less available, as most of the previous whistleblowers in healthcare we have covered, who admit that fully "vaccinated" people are now filling the hospitals, have since quit or been fired from their jobs.
So as Operation Omicron

 is implemented where our government has already stated there are going to be massive deaths and injuries that are going to overwhelm the hospitals, will we ever truly know the extent of how many children are going to be sacrificed to the vaccine gods and end up dead or crippled for life?
Louisiana Nurse Blows the Whistle:

"We Have Had More Children Die From The COVID Vaccine Than Of COVID Itself"
Collette Martin, a practicing nurse of seventeen years, spoke at a Louisiana Health & Welfare hearing earlier this month about what she has seen in the hospital system during the COVID pandemic.
Collette says she and her colleagues have witnessed "terrifying" reactions to the COVID shots, but their concerns about the vaccines are being ignored and dismissed.
Collete went on to say that vaccine-injury report databases like VAERS are so little used that most doctors and nurses don't even know that it exists, let alone how to file a report.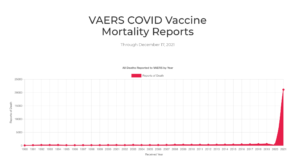 "The Majority of our nurses, nurse managers, and some doctors do not even know what VAERS is. I've spoken to our chief medicine managers and other nurses on why we're not reporting to VAERS, and the most common response is: 'What is VAERS?'."
As if this were not bad enough already, she then said that none of the hospitals are reporting any data, meaning that even if someone was investigating, there would be no data to investigate.
"This is not just where I work. I know many nurses, friends and other local hospitals in Southeast Louisiana that say the same thing. However, what she says about the potential long-term effects of the jabs is shocking.

We are not just seeing severe acute [short term] reactions with this vaccine, but we have zero idea what any long term reactions are.

Cancers

, 

autoimmune [disorders]

, 

infertility

. We just don't know.

We are potentially sacrificing our children for fear of maybe dying, getting sick of a virus, a virus with a 99% survival rate."
Collete concludes by saying that these vaccine side-effects are being covered up as being caused by the new variant.
Collete lýkur með því að segja að þessar aukaverkanir bóluefnisins séu huldar sem orsakast af nýja afbrigðinu.
---

As of now, we have more children that died from the COVID vaccine than COVID itself. And then for the Health Department to come out and say the new variant has all the side effects of the vaccine reactions we're currently seeing now.It's maddening, and I don't understand why more people don't see it. I think they do, but they fear speaking out and, even worse, being fired."
Read the full story at The COVID World.
Watch the video. This is on our Bitchute channel, and also on our Telegram channel.
---
Revealing Data: Deaths among children drastically increased since COVID jab rollout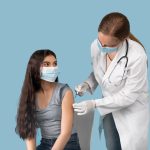 (NaturalHealth365)  Dr. Anthony Fauci, director of the National Institute of Allergy and Infectious Diseases (NIAID) and the White House's chief medical advisor, recently predicted that babies and toddlers will be able to get the COVID shot by spring 2022.
Despite this, worries continue to grow about the safety of these mRNA injections for young people – and concerning evidence continues to roll in.  Just consider the most recent UK data released by the Office for National Statistics (ONS).
Deaths among children in the United Kingdom have SKYROCKETED since rollout of COVID shot for kids
According to official weekly death rates data from the ONS – which is nicely analyzed and summarized by The Expose – deaths among children are 44% higher than the five-year average ever since the UK began offering the Pfizer mRNA COVID shots to all children age 12 and up.
The push to inject kids in the United Kingdom gained traction back in September 2021, when England's Chief Medical Officer Chris Whitty advised the UK government to offer the Pfizer mRNA jab to all people over the age of 12.
The UK government heeded Whitty's recommendation and immediately made the COVID injection available to this younger population, despite a dissenting opinion from the UK's independent Joint Committee on Vaccination and Immunisation (JCVI).  According to BMJ, JCVI stated that the "health benefits of vaccination were 'marginally greater than the potential known harms,'" and did NOT recommend mRNA shots for all 12 to 15-year-old kids.
The same data from the ONS reveals that the five-year-average death rate for male children and female children is 42% and 47% greater, respectively, since the UK government began offering COVID shots to kids.
---
TEDROS FROM WHO SAYS ON LIVE TELEVISION THAT THE BOOSTER VACCINE WILL KILL MORE CHILDREN? – WHAT IN THE HELL IS WRONG IN THIS WORLD?
Um höfund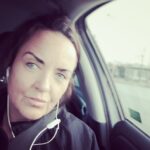 ✞༺(((( Ⓒilla ℜągnąℜṧ )))༻♚༺ BA Classical Art Historian || MA Culture & Media || Tourism & Sales Management || Web Design || Photo & Videographer for Tourism Magasins ༻