Eric Ortiz tvöfaldur Heims- og landsmeistari lætur lífið skyndilega aðeins þrítugur að aldri
október 27, 2022 - 12:37 f.h.
Creck Sandy commented: "If only he had said no"
---

---
Samkvæmt dánartilkynningu hans var Eric Ortiz aðeins þrítugur þegar hann lést á laugardag.  Dánarorsök hefur ekki verið gefin upp.
---
2-time cheerleading world champ has

#diedsuddenly

– cause of death is secret but obituary described it as "abrupt."
---
---
We are deeply saddened to announce that last night the actor Josephine Melville, passed away backstage at Nottingham Playhouse following the performance of the play Nine Night, in which she was performing.  Josephine's family have been informed, and our thoughts and deep condolences are with them.
COVID-19 bólusetningarmorð: 68.000% aukning á heilablóðfalli, 44.000% aukning á hjartasjúkdómum, 6.800% aukning dauðsfalla vegna bóluefnanna sem tengjast ekki COVID-19
---
Um höfund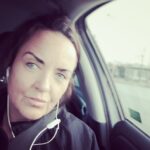 ✞༺(((( Ⓒilla ℜągnąℜṧ )))༻♚༺ BA Classical Art Historian || MA Culture & Media || Tourism & Sales Management || Web Design || Photo & Videographer for Tourism Magasins ༻