Dr. Thomas Binder: Dear fellow humans – The ModRNA genocide must end, NOW!
mars 11, 2023 - 1:20 e.h.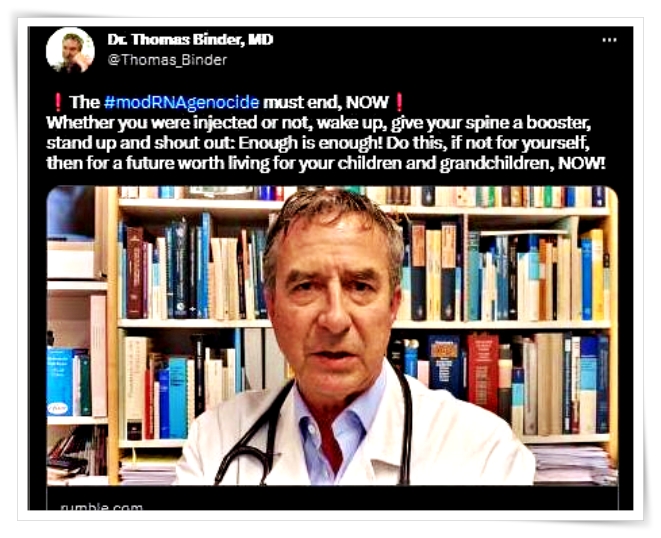 Dear fellow humans!
If you have been injected once or even several times and perhaps even suffer from severe side effects of the modified RNA injections, do not despair: more and more responsible doctors are willing to help you and more and more responsible scientists are researching for, one day, being able to treat even their most complex side effects. I think, with the modified RNA injections it is like with smoking: It is almost never too late to give it up and to live healthier.
Whether you were injected or not, wake up, give your spine a booster, stand up and tell the manufacturers, your alleged "experts", your government, your parliamentarians, your generals and your authorities, who have, from the point of view of the populace, totally failed in the COVID scandal: Enough is enough! Step back, at last, and then stand in courts! Do this, and do this, if not for yourself, then for a future worth living for your children and grandchildren, NOW!
We must become brave, dare not to obey and to do the unthinkable: Publicly tell the most important (inconvenient) truths.
Humanist, Cardiologist
@Thomas_Binder
The 
#modRNAgenocide
 must end, NOW
Um höfund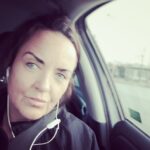 ✞༺(((( Ⓒilla ℜągnąℜṧ )))༻♚༺ BA Classical Art Historian || MA Culture & Media || Tourism & Sales Management || Web Design || Photo & Videographer for Tourism Magasins ༻