DR. RAINER FER Á KOSTUM OG KAFAR OFAN GRUNNIN Á SPILLINGARMÁLin LANGT AFTUR Í TÍMANN

OPEN LETTER AND NOTICE OF LIABILITY FROM DOCTORS AND SCIENTISTS TO THE EMA AND THE MEMBERS OF THE EUROPEAN PARLIAMENT REGARDING COVID-19 VACCINATION 
September 13, 2021
This Notice of Liability has been SERVED to you personally. In March 2021, we alerted you and the world to the fact that the approval of the so-called gene-based COVID-19 vaccines was premature and reckless, and that their administration constituted human experimentation in violation of the Nuremberg Code.
Our concerns regarding the potential dangers of experimental agents were founded on common textbook knowledge of immunobiology and medicine. Simple reasoning led to the foresight that administration of the agents would incur multifaceted pathological events leading, among others, to life-threatening thromboembolic events.
You were called upon to suspend the vaccination program until these concerns had been tended to in a satisfactory manner. This request was scorned and the vaccination program has been rolled out on a global scale, with catastrophic consequences that we trust are known to you.
Our original fears have been confirmed and further pathways leading to injury and death by the experimental agents have been uncovered through new scientific discoveries in 2021.
The rush to vaccinate first and research later has left you in a position whereby COVID-19 vaccination policy is now entirely divorced from the relevant evidencebase. The current state-of-the-tragedy is summarized in the appended document.
As you consider your next steps in mandating a vaccine that is contra-indicated by science, we draw your attention to recently published Freedom of Information requests, which reveal gross negligence in the COVID vaccine authorisation process, including misleading the Commission on Human Medicines as to whether any independent verification of vaccine trial data had occurred.
Hapless and defenceless children are now becoming victims of the blasphemic and negligently regulated vaccination agenda. We charge you for actively or tacitly paving the way to the second holocaust of mankind.
The same charge has been independently submitted by survivors of the first holocaust and their families. You are hereby placed on notice that you stand to be held personally and individually responsible for causing foreseeable and preventable harm and death from COVID-19 vaccines, and for supporting crimes against humanity, defined as acts that are purposely committed as part of a widespread or systematic policy, directed against civilians, committed in furtherance of state policy.
The gravity of your deeds is now laid out before the world.

For the sake of yourselves and your families, rise and respond. Or go down in history books in indelible shame and disgrace.
Signed,
Doctors for Covid Ethics
Cc: Rechtsanwaltskanzlei
Dr. Reiner Fuellmich
Um höfund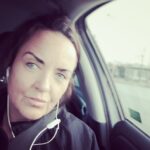 ✞༺(((( Ⓒilla ℜągnąℜṧ )))༻♚༺ BA Classical Art Historian || MA Culture & Media || Tourism & Sales Management || Web Design || Photo & Videographer for Tourism Magasins ༻