142 ný tilfellum af COVID-19 bóluefnaskaða hjá börnum var bætt við í opna VAERS aukaverkana gagnagrunnin.
ágúst 18, 2022 - 7:10 e.h.
Ellen Fraint heldur dóttur sinni, sjö mánaða gömlu Jojo, þegar hún fær fyrsta skammtinn af Moderna COVID19 bóluefninu hjá Montefiore Medical Group í Bronx hverfi í New York City þriðjudaginn 21. júní 2022.
---
142 nýjum tilfellum af COVID-19 bóluefnisáverkum á ungbörnum og smábörnum á aldrinum 6 mánaða til 4 ára var bætt við VAERS (Vaccine Adverse Events Reported System) gagnagrunn Bandaríkjastjórnar í dag, sem færir heildarfjölda mála sem lögð eru fyrir vegna þessum aldurshópi til 829 síðan skotin voru samþykkt af FDA fyrir nokkrum vikum síðan í júní. Heimild.
Heila- og hjartaáverkar, ofskynjanir, bráðaofnæmislost, flog, húðútbrot, áverka í meltingarvegi, blæðingar og aðrar alvarlegar aðstæður eru áfram taldar upp sem aukaverkanir af þessum eitruðu sprautum sem sprautað er í börn og smábörn.
Eitt af því hörmulegasta sem ég er að lesa í þessum skrifum um bóluefnisskaða hjá þessum börnum er að foreldrar og læknar gefa þeim acetaminophen (selt venjulega sem Tylenol eða Parasetamól) sem rannsókn eftir rannsókn hefur sýnt að er eitrað og skaðlegt fyrir börn.
Acetaminophen (Tylenol) Skaðlegt fyrir börn. Rannsókn: Vísbendingar um að Acetaminophen, sérstaklega í tengslum við bóluefni, er helsta orsök einhverfu og astma.
---
Hér eru nokkur dæmi sem sýna hvernig þessi fátæku börn þjást eftir að hafa fengið sprauturnar.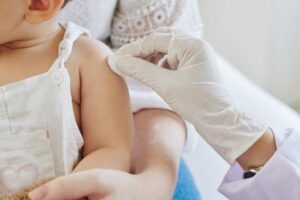 ---
ALL VAERS REPORTS Current through July 15, 2022
 Life Threatening
 Permanently Disabled
 Died
Total number of reports: 53,786
COVID-19 mRNA "bóluefni" valda krabbameini; hér eru sönnunargögnin…
eftir Joel Smalley; Faglegur gagnafræðingur
Exposé
Samkynja endurröðun DNA viðgerðarferilinn er einn af þeim aðferðum sem líkaminn notar til að koma í veg fyrir að frumur þínar verði krabbameinsvaldar til að bregðast við streitu í umhverfinu.
Einn mikilvægasti þátturinn í þessari leið er æxlisprótein P53 (p53), "verndari erfðamengsins". Það verndar frumur okkar gegn frumuskemmdum. Við frumuálag fer p53 í gang og stjórnar genatjáningu til að stjórna DNA viðgerð, frumuskiptingu og frumudauða. Það er algengasta stökkbreytta genið í krabbameini.
Í október 2021 létu tveir virtir vísindamenn, kallaðir Jiang og Mei, ritgerð birta, eftir ritrýni, í MDPI, sem sýndi að SARS-Cov-2 topppróteinið eyddi DNA viðgerðarkerfi í eitilfrumum.
---
Link to Results:
https://healthimpactnews.com/2022/142-new-cases-of-covid-19-vaccine-injuries-in-babies-added-to-vaers-as-cdc-now-states-unvaccinated-people-have-same-guidance-as-vaccinated
---
CDC:  Nú segir "Óbólusett fólk hefur sömu leiðbeiningar og bólusettir"
Ég leitaði í bandaríska ríkisstjórninni til að sjá hversu mörg tilfelli algengustu krabbameinanna höfðu verið tilkynnt í kjölfar COVID-19 bólusetninga og það skilaði 837 krabbameinstilfellum, þar af 88 dauðsföllum, 66 varanleg fötlun og 104 lífshættulegir atburðir. (Heimild.)
Og þetta er ekki tæmandi listi, þar sem ég reyndi að taka með ÖLL krabbamein sem skráð eru í VAERS, en gagnagrunnurinn gat ekki séð um fyrirspurnina.
Ég taldi tilfellin upp eftir aldri og af 837 tilfellum voru 375 þeirra ekki skráðir með aldur, þó oft megi finna aldurinn í lýsingunni.
Svo ég setti þessi 375 tilfelli á fyrstu síðu niðurstaðna og frá og með annarri síðu geturðu séð hversu ungir sumir af þessum krabbameinssjúklingum fylgja COVID-19 bóluefnum. (Heimild.)
Það byrjar með 12 ára stúlku og 15 ára dreng, á eftir koma margir ungir fullorðnir á tvítugsaldri.
Með því að nota nákvæmlega sömu leitarorð fyrir krabbamein, leitaði ég síðan í ÖLLUM FDA-samþykktum bóluefnum síðustu 30 árin og fann aðeins 140 tilfelli af krabbameini sem tilkynnt var um. (Heimild.)
Þessi niðurstaða er fyrir 360 mánuði (30 ár), en tilkynnt var um 837 tilfelli í kjölfar tilrauna COVID-19 bólusetninganna á aðeins 20 mánuðum, frá því að COVID-19 skotin hófust í desember 2020.
Það er aukning um 10.661,4%!
---
Nýlega var rætt við meinafræðing sem býr í Svíþjóð um vaxandi tíðni krabbameins sem hún er að sjá hjá sjúklingum sínum í kjölfar COVID-19 bólusetninganna.
Hún heitir Dr. Ute Krueger og myndbandið er að finna á Doctors For Covid Ethics Rumble Channel.
Þetta er magnað viðtal! Dr. Krueger hefur mikla viðurkenningu á sínu sviði, og samt eru fáir samstarfsmenn hennar tilbúnir að fylgjast með hvert sönnunargögnin leiða, jafnvel þó að allir sjái mikla aukningu í krabbameinstilfellum, og skýrslur hennar til sænsku lyfjaeftirlitsins hafi ekki verið teknar fyrir. Hún segir:
Ég lærði læknisfræði vegna þess að ég vildi hjálpa fólki.
En núna líður mér eins og ég sé að horfa á fólk vera drepið og það er lítið sem ég get gert.
---
https://healthimpactnews.com/2022/6-canadian-medical-doctors-died-within-2-weeks-after-4th-covid-booster-shots-for-employees-started-at-one-hospital/
https://money.yahoo.com/vaccine-rates-young-kids-already-220739336.html?
https://healthimpactnews.com/2022/former-fda-commissioner-and-current-pfizer-board-member-scott-gottlieb-admits-not-enough-children-under-5-have-covid-to-test-vaccine/
Um höfund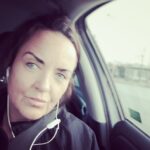 ✞༺(((( Ⓒilla ℜągnąℜṧ )))༻♚༺ BA Classical Art Historian || MA Culture & Media || Tourism & Sales Management || Web Design || Photo & Videographer for Tourism Magasins ༻