WHO Digital Documentation of COVID-19 Certificates: Vaccination Status Technical specifications and implementation guidance
ágúst 31, 2021 - 2:41 e.h.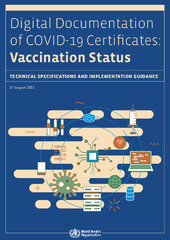 WHO ER SJÁLFSEIGNARSTOFNUN SEM ER EIGU BILL GATES,ESB, WEF OG GLÓBALISTANNA. — ÍSLAND ER HVORKI Í ESB NÉ Í EIGU WHO, WEF NÉ GLÓBALISTANNA.
NÚVERANDI ÍSLENSKIR RÁÐAMENN HAFA GENGIST UNDIR WEF, ESB OG WHO ÁN SAMÞYKKIS ÞJÓÐARINNAR EN ÞAÐ ER EKKERT ANNAÐ EN TILRÆÐI VIÐ ÍSLENSKU ÞJÓÐINA. 
Digital documentation of COVID-19 certificates: vaccination status:
Technical specifications and implementation guidance
27 August 2021
Overview
This is a guidance document for countries and implementing partners on the technical requirements for developing digital information systems for issuing standards-based interoperable digital certificates for COVID-19 vaccination status, and considerations for implementation of such systems, for the purposes of continuity of care, and proof of vaccination.
Digital Documentation of COVID-19 Certificates: Vaccination Status — Technical Specifications and Implementation 
WHO-2019-nCoV-Digital-certificates-vaccination-2021.1-eng
Um höfund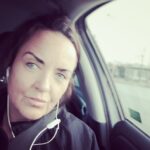 ✞༺(((( Ⓒilla ℜągnąℜṧ )))༻♚༺ BA Classical Art Historian || MA Culture & Media || Tourism & Sales Management || Web Design || Photo & Videographer for Tourism Magasins ༻