AstraZeneca eða ekki AstraZeneca
maí 15, 2021 - 10:02 e.h.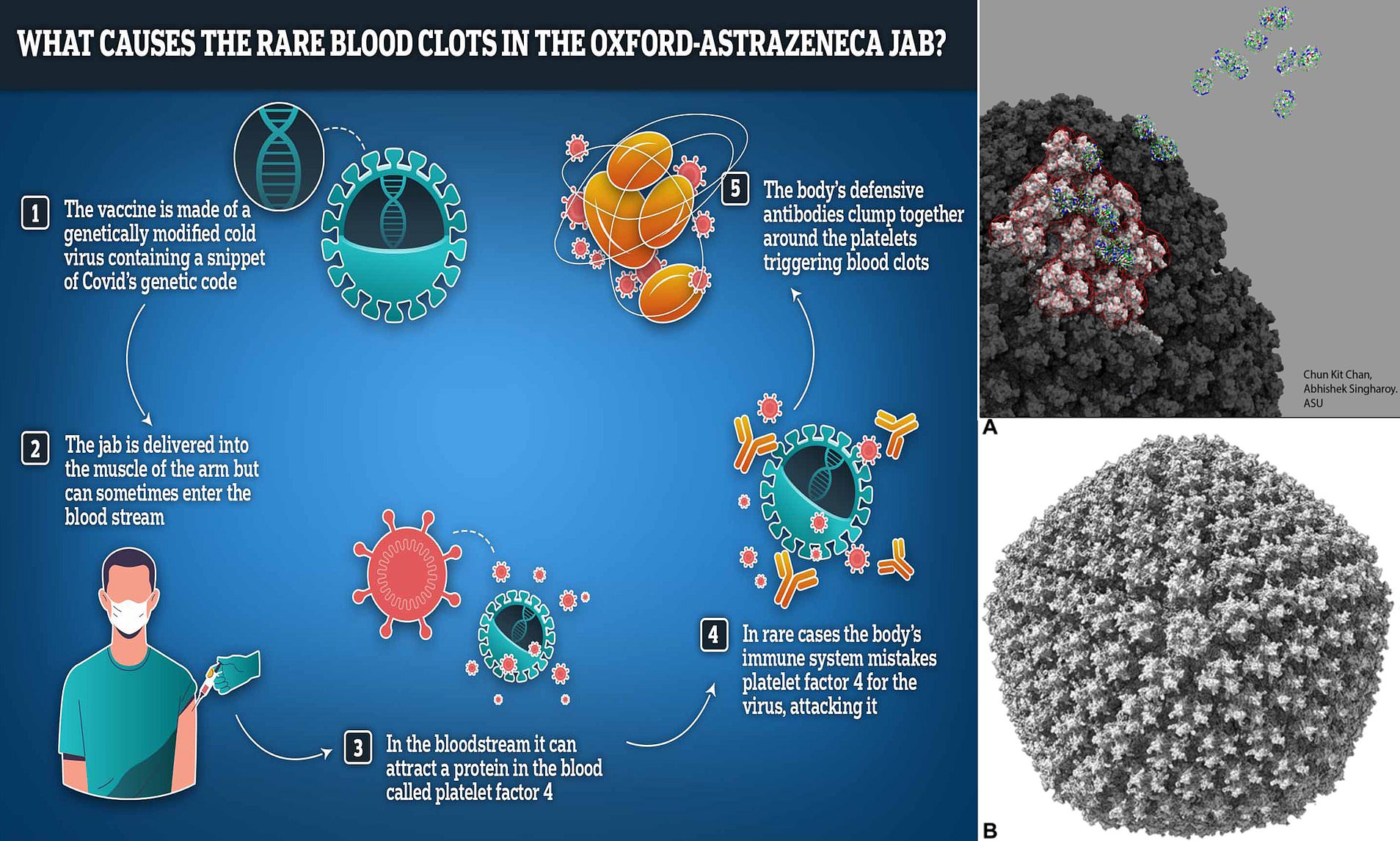 Fólk sem er sæmilega læst á vísindin ætti nú að vera orðið ljóst að fréttatilkynningar lyfjafyrirtækjanna um vernd og öryggi tilraunaefnana sem notuð eru til að bólusetja gegn klínískum einkennum kóvid eru að mestu skáldskapur eins og margir ágætir vísindamenn hafa bent á, sem rýnt hafa til gagns óritrýndar rannsóknaskýrslur þeirra.
Skoðum aðeins ruglið í kringum AstraZeneca.
Fyrst var sagt að það ætti aðeins að gefa 65 ára og yngri vegna þess að það veitti eldra fólki í raun enga vernd. Þetta kom t.d. fram í frétt Handelsblatt í lok janúar, þar sem fram kom að skv. skýrslu RKI (hið þýska CDC) væri hlutfallsleg áhættuminnkun fyrir þennan aldurshóp aðeins 8% og því gagnslaust:
www.handelsblatt.com/politik/deutschland/pandemie-bekaempfung-corona-impfstoff-diskussion-um-wirksamkeit-von-astra-zeneca-vakzin-bei-senioren/26849788.html
---
Í ljósi þessa var ákveðið að gefa AstraZeneca aðeins yngra fólki. Síðar kemur í ljós að þetta tilraunaefni veldur mjög alvarlegum aukaverkunum hjá ungu fólki.
Blóðtappar voru sérstaklega nefndir, þó svo að þeir séu aðeins lítill hluti alvarlegra aukaverkana (fljótt á litið ca 5%) sem tilkynntar hafa verið.
Þann 24. apríl sl, höfðu 184.833 (1.579 andlát) tilkynningar borist vegna AstraZeneca tilraunaefnisins til EudraVigilance, sem er kerfi evrópsku lyfjastofnunarinnar (EMA), þar sem haldið er utan um tilkynningar vegna aukaverkana lyfja:
| | |
| --- | --- |
| Number of individual cases by Age Group | |
| | | |
| --- | --- | --- |
| | Number of individual cases by Sex | |
Number of individual cases by Geographic Origin (EEA/Non-EEA

)
| | | |
| --- | --- | --- |
| | Number of individual cases by Reporter Group | |
https://tinyurl.com/EudraVigilance-AstraZeneca
Rétt er að hafa í huga að öll þessi kerfi eru passíf, þannig að gera má ráð fyrir verulegri vanskráningu (viðamikil Harvard rannsókn fyrir HHS í USA sýndi að þar er innan við 1% skráð [1]. Hef ekki séð slíka rannsókn varðandi EudraVigilance). Þetta kemur vel í ljós þegar skoðað er hvert land fyrir sig, þar er mikil hlutfallsleg skekkja og mörg lönd, sérstaklega í austanverðri álfunni að skila fáum sem engum skýrslum.
Förum aðeins yfir þetta aftur:
Fyrst, AstraZeneca er ónothæft fyrir 65 ára og eldri.
Næst, AstraZeneca er of hættulegt fyrir yngra fólk.
Hvað gerum við þá?
Á Íslandi var tekin sú ákvörðun að nota efnið á eldra fólk, sem í upphafi var…, bíddu, það er eitthvað sem stemmir ekki hér.
Getur einhver hjálpað mér að sjá rökin á bak við ákvörðun íslenskra heilbrigðisyfirvalda í þessu máli?
[1] Electronic Support for Public Health – Vaccine Adverse Event Reporting System
https://digital.ahrq.gov/ahrq-funded-projects/electronic-support-public-health-vaccine-adverse-event-reporting-system
Helgi Örn Viggósson.
Um höfund
Síðustu færslur